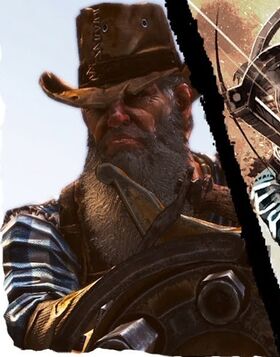 Newman Haynes Clanton (c. 1816 - August 13, 1881), also known as "Old Man" Clanton, was a cattle rancher and the father of the four sons, one of which was killed during the Gunfight at the O.K. Corral. Two of his sons were involved in a multiple conflicts in Cochise County, Arizona Territory including stagecoach robbery and cattle rustling. His son Ike Clanton was identified by one witness as a participant in the murder of Morgan Earp. Billy Clanton and Ike were both present at the Gunfight at the O.K. Corral in which Billy was killed. "Old Man" Clanton was reportedly involved with stealing cattlefrom Mexican ranchers and re-selling them in the United States. Records indicate he participated in the Skeleton Canyon Massacre of Mexican smugglers. In retaliation, Mexican Rurales are reported to have ambushed and killed him and a crew of Cowboys in the Guadalupe Canyon Massacre.
Although modern media has portrayed Newman Clanton as the leader of an outlaw gang, there was no such gang. The outlaw "Cowboys" were a loosely connected and informal group. There also is no evidence that Newman Clanton ever met any members of theEarp brothers, as he had moved to New Mexico by the time the Earps arrived in Tombstone in late 1879.
On August 12, 1881, Clanton and six other men began a journey herding stolen cattle sold to him by Curly Bill through Guadalupe Canyon near the Mexican border.[12] Around dawn after the first day and night on the trail, they were ambushed by Mexicans dispatched by Commandant Felipe Neri.[13] in what was later dubbed the Guadalupe Canyon Massacre. Five men were killed in the ambush. Clanton, who was cooking breakfast when he was shot, fell dead into the cook-fire.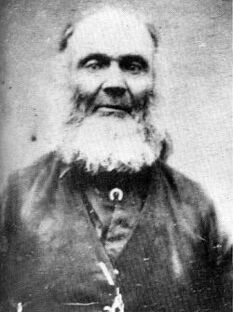 Drovers Harry Ernshaw and Billy Byers survived. Along with Dick Gray, who helped bury the dead, all said that the attackers were Mexican. The Byers family received a picture of Old Man Clanton from Ike and Phin Clanton, on the back of which they wrote, "Mr. Clanton killed on Aug 13—81 by Mexicans with 4 other Americans in Guadalupe Canon [sic] New Mexico." Both men signed the inscription. Another photograph of Will G. Lang, who was killed in the ambush, bears a similar inscription: "Will G. Lang killed by Mexicans—Animas Valley New Mexico Aug 13, 1881 together with Gray, Cranton, Clanton and Snow and Byers wounded.
[14
]along with Behan's involvement in King's escape, was the beginning of increasingly bad feelings between the Earp and Cowboy factions.
[15
[16
]
Snow was buried where he fell due to decomposition. The others were taken back by wagon and buried about ten miles east of Cloverdale, New Mexico.
Call Of Juarez Gunslinger
Edit
The old man appears during the mission "A Bullet for the Old Man", in this mission Silas kills the Old man while trying to find and kill Johnny Ringo.
Ad blocker interference detected!
Wikia is a free-to-use site that makes money from advertising. We have a modified experience for viewers using ad blockers

Wikia is not accessible if you've made further modifications. Remove the custom ad blocker rule(s) and the page will load as expected.