Mike
was a minor character in Call of Juarez: Bound i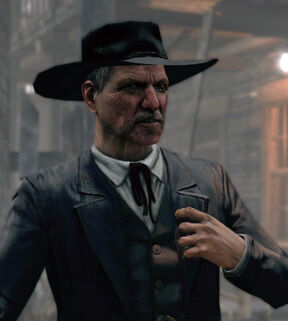 n Blood. He was a U.S. Marshal. He had a daughter, Betsy.
He was killed in Fort Smith, Arkansas by McCall brother, after he finds out that Thomas slept with his daughter.
Mike is playable in multiplayer as the "Gunsmith" class. However he is shown with blue clothes, and no hat.
Ad blocker interference detected!
Wikia is a free-to-use site that makes money from advertising. We have a modified experience for viewers using ad blockers

Wikia is not accessible if you've made further modifications. Remove the custom ad blocker rule(s) and the page will load as expected.