The Gunsmith is a multiplayer class in Call of Juarez: Bound in Blood. Sturdy but slower to move than some other classes such as the Native, he uses a Hybrid Gun and Peppergun. The Gunsmith is usually overshadowed by other classes such as the Rifleman, whom has equal the health and speed but wields two Classic Guns and a Classic Rifle instead, and the slightly faster Gunslinger. The Gunsmith's model is the same as Marshall Mike, a character that appears in Chapter III of Bound in Blood and dies after forcing one of the McCalls into a duel.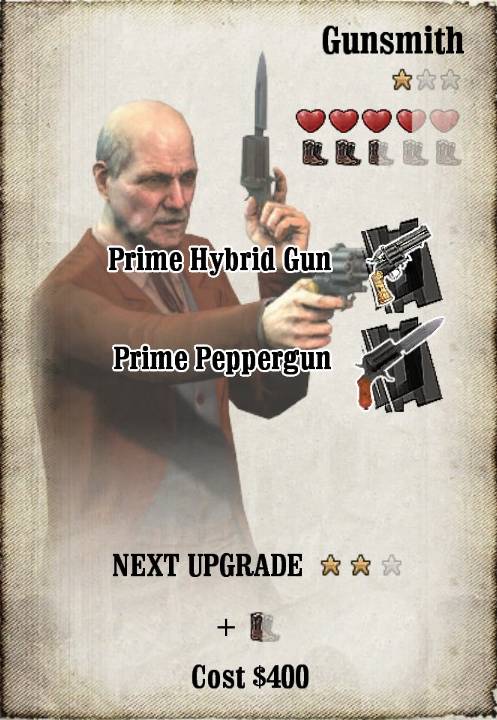 Ad blocker interference detected!
Wikia is a free-to-use site that makes money from advertising. We have a modified experience for viewers using ad blockers

Wikia is not accessible if you've made further modifications. Remove the custom ad blocker rule(s) and the page will load as expected.